Frode Laursen doubling the size of its Handewitt warehouse
15. March 2023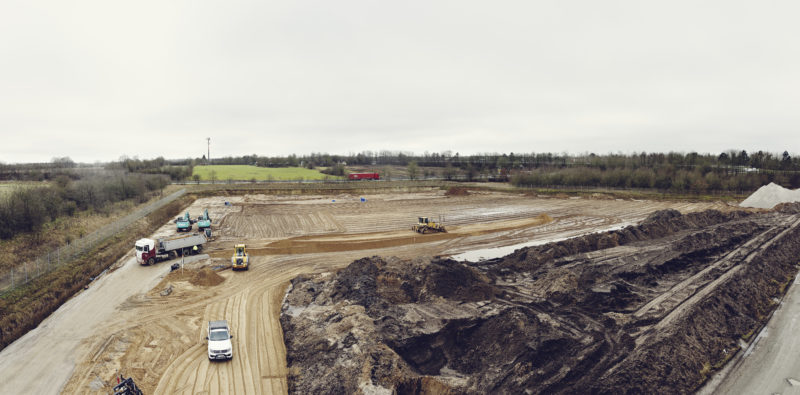 Space at our logistics centres in the Flensburg area is in high demand. Therefore, in 2023, work has commenced on building 18,000 additional square metres at our logistics centre at Lecker Chausse in Handewitt to the west of Flensburg. This corresponds to more than a doubling in size.
"We're really happy to be located so close to Flensburg. We have an excellent collaboration with the municipality of Handewitt and Flensburg, and the area is a strategic junction between Europe and the Nordic market. Therefore, we're thrilled to be expanding our activities there," says Frode Laursen's CEO Thomas Corneliussen.
Frode Laursen, whose customers comprise multinational brand suppliers within FMCGs and building materials, first established a warehouse in Flensburg back in 2010. Since then, our presence on the other side of the Danish-German border has grown, and we now have more than 128,000 square metres of warehouse space in the town and about 200 employees.
"It'll be really good with additional space and the extra square metres, as it means that we'll be able to keep pace with demand, increase activity levels and in this way secure even more jobs in the area," says Thomas Corneliussen.
As with the existing warehouse on Lecker Chausse, Frode Laursen will not be the only company using the new warehouse space. It will also be able to accommodate external customers, who will greatly benefit from the new extension.