I learn something new every day
6. February 2020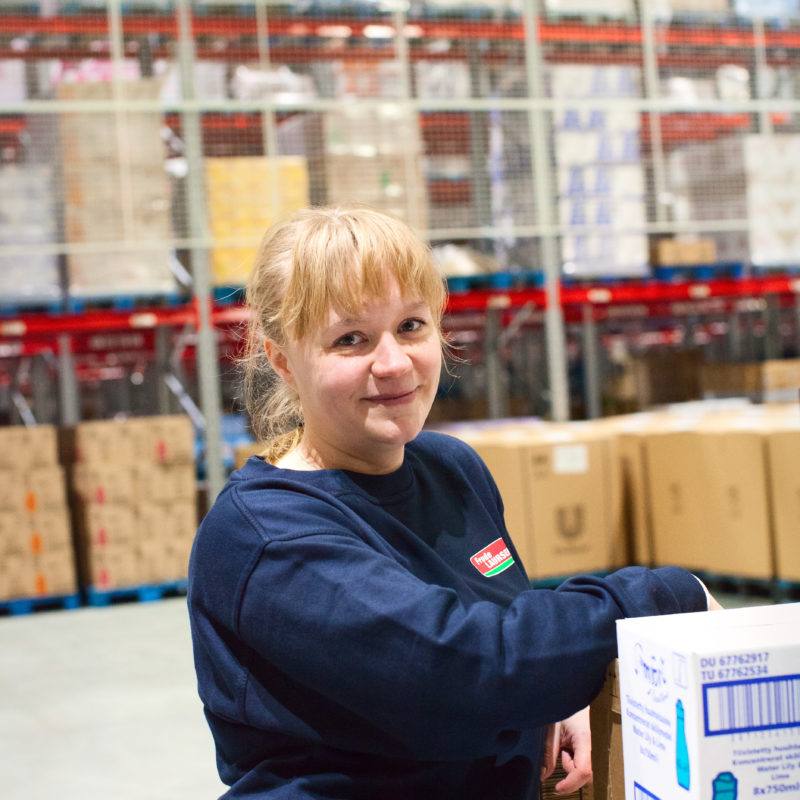 Liisa Salo, 31, was among the first who, in August 2019, started at the logistics centre in Kerava. She is a team leader in Co-Pack; a role that has offered much more than she had originally anticipated.
– I was surprised to see how much the job actually entailed. I thought I would be spending most of my time on practical work, but the majority of it actually goes into planning and administration, says Liisa, who is, however, delighted with this development:
– I love trying new things and developing, and I still think I learn something new every day, so I am very happy.
International business
Liisa previously worked in the warehouse at the Finnish logistics company Tuko, but when they closed down their warehouse in Kerava, she applied for a position at Frode Laursen.
– I liked both the fact that it was an international company, and that, at the same time, I had the feeling of it being one big family, says Liisa, who also took special note that Frode Laursen had invested in a 27,000 m2 logistics centre in Kerava.
– That shows that the company is serious about what they're doing in Finland, and that they're in it for the long run.
Help from colleagues
Even though Liisa had extensive warehousing experience, she did not yet have experience with the co-pack area. It was therefore a great help that before the logistics centre in Kerava opened, she was able to visit Frode Laursens logistics centres in Denmark and Sweden to learn and become inspired.
– It was really good and it helped me out a lot, she says.
Asked whether it ever gets lonely in Kerava, 1,200 km from Frode Laursen's HQ in Denmark, she answers:
– No, I can always call and ask if there is any problem.