Frode Laursen enters a partnership with Wefood to fight food waste
6. December 2022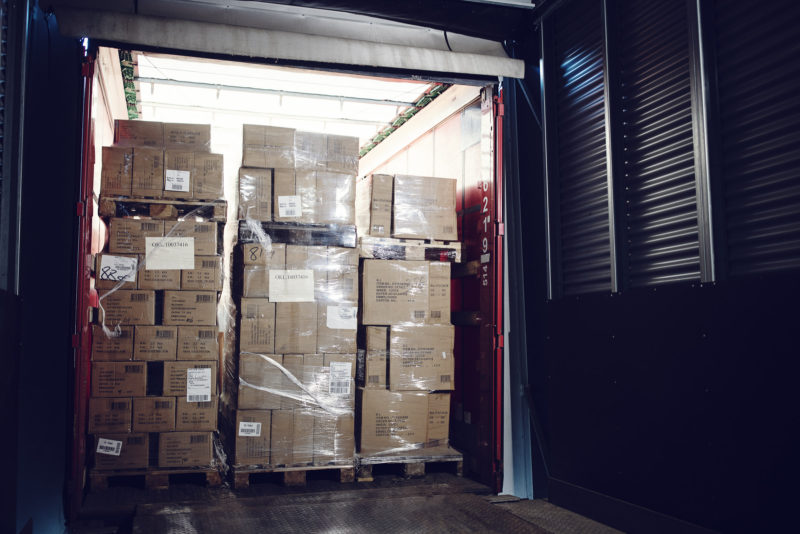 The transport and logistics company Frode Laursen has entered into an agreement with Wefood, Folkekirkens Nødhjælp's food waste stores, to sponsor the transport of surplus goods between Zealand and Jutland.
On Monday 5 December, the first Frode Laursen truck left Wefood's main warehouse in Hvidovre on its way to the Wefood warehouse in Viby near Aarhus. The truck is the first of many that will frequently transport surplus goods from Zealand to Jutland. In doing so, Frode Laursen has solved a big problem for Wefood, which sells surplus goods in six stores throughout Denmark.
"We get a lot of our surplus goods from companies in the Copenhagen area. In the past, due to transport costs, we often had to give up sending the goods to our stores in Jutland. With the agreement with Frode Laursen, it is now possible," says Jan-Martin Mikkelsen, who is responsible for the WeFood stores.
We use resources wisely
At Frode Laursen,  Allan Munkholm Poulsen, COO in Road DK, is also pleased with the new collaboration.
"At Frode Laursen, we have a value that states that we use resources wisely. It goes without saying that it, therefore, makes good sense to help reduce food waste."
Last year, Wefood ensured that 410 tonnes of food ended up on dining tables instead of in the bin. When around 540,000 tonnes of food are thrown away in Denmark every year, it is an important mission – also for a company like Frode Laursen, which is already one of the Nordics' leading logistics companies within the retail and FMCG area.
"It simply makes good sense to help by doing what we are good at. We think this collaboration is a perfect match and we hope that together with Wefood we can help ensure that even fewer food ends up in the bin" says Allan Munkholm Poulsen.
Sustainable transport
Allan Munkholm Poulsen adds that Frode Laursen ensures that the transport takes place in a sustainable way as all transports will be carried out on HVO biodiesel. HVO is a second-generation diesel produced from waste and residual products from e.g., slaughterhouse waste.
"By guaranteeing that all transport takes place on HVO, we reduce CO2 consumption by up to 88%," he says.