Frode Laursen establishing logistic warehouse in Eskilstuna
20. April 2016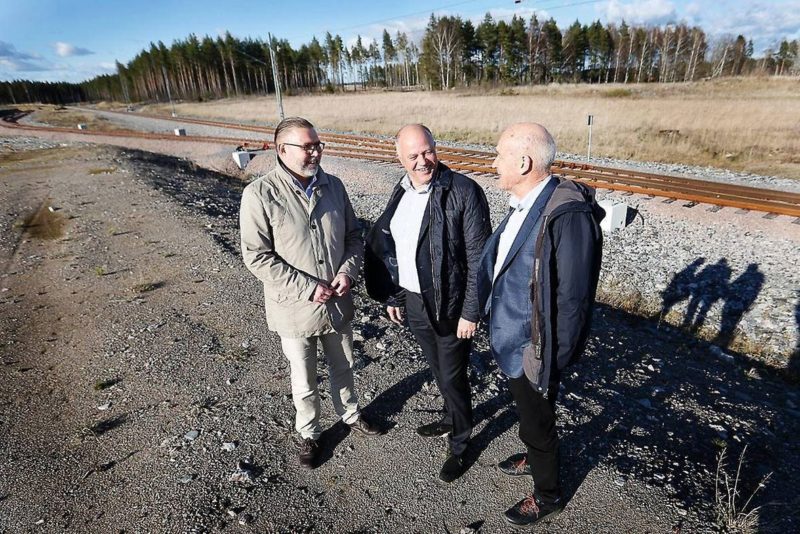 Frode Laursen buys a 40,000 sq.m. building site with futher possibilities for expansion to establish a 70,000 sq.m. warehouse.
Frode Laursen finds Eskilstuna the best possible location to logistically cover the area of Mälerdalen.
The nearby combi terminal provides the possibility to offer our customers the most favourable logistic solutions with both truck and train.
We have experienced a professional cooperation with the local municipality, and the the qualified labour we need is available.
The Eskilstuna establishment is another important piece in Frode Laursen's Nordic logistic system with multishare warehouses and eco-friendly FMCG (Fast Moving Consumer Goods) deliveries.
Frode Laursen's core activity is FMCG logistics in the Nordic countries, with starting point from the 450,000 sq.m self-owned warehouses spread over  8 locations – whereof approximately 130,000 sq.m. are located in Helsingborg and Göteborg, Sweden.
The central part is multi sharing the resources, by which more FMCG suppliers will share warehouse and transportation and achieve an exceptional process efficiency.
As a result of the improved process efficiency, we will encounter environmental benefits due to sharing warehouses and better filling ratios on our own trucks. This reduces the energy consumption and the CO2 footprint. At the same time, we will be able to deliver a better service for retailers and stores by efficiently deliver at a more frequent level.
By buying this building site, we are ready to start the construction as soon as the need emerges from current or new customers.