Frode Laursen expands again in Sweden
15. December 2016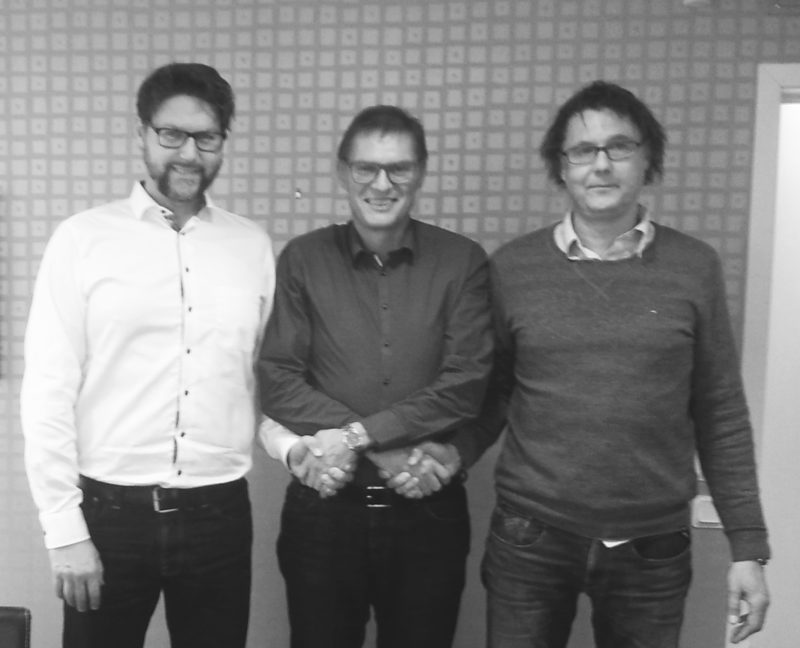 Johansson & Rehn and Frode Laursen shake hands on the deal – from left Erik Johansson, Anders Balle and Sven Johansson.
With the acquisition of a 115,000m² plot in Stenkullen close to Gothenburg, the basis for further expansion in the Gothenburg area has been created
The increase in customers this year, along with expanded collaborations with current customers, means that more warehouse capacity in the Gothenburg area is of great interest at the moment.
With the acquisition of this new building site, we now have the possibility to build a 55,000m² state-of-the-art logistic warehouse, which can be expected to cover the increasing demand for complete logistic solutions to the FMCG market in the future years.
"Stenkullen has been chosen because it is located in a favorable area, with short distance to motorway E20, which provides good connections to Stockholm, Gothenburg Harbor and Landvetter Airport.
At the same time, the proximity to our existing warehouse in Gothenburg means that the two locations can achieve a high degree of interlinked operations with one manager." says Director Anders Balle, and adds "specifically we are initiating the construction of 15,000m² in 2017 to a new customer."