Frode Laursen expands its activities in Kerava
17. November 2016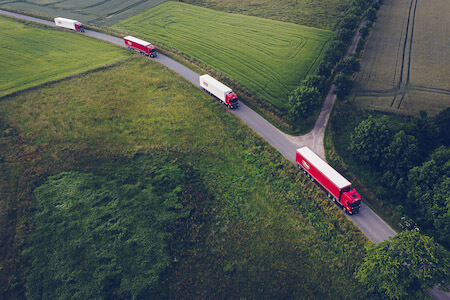 From the left: Frode Laursen CEO Thorkil Andersen, Tiina Hartmann,  Frode Laursen  Construction Chief Jakob Nikolajsen, mayor Kirsi Rontu, Pirjo Leino and Frode Laursen Director Anders Balle.
Along with the purchase of a building site on 73,000 m2 Frode Laursen anticipates to generate 80-100 new jobs in the Finnish town Kerava in the long term.
During 2017, Frode Laursen anticipates to begin the construction of a 10,000 m2 logistic warehouse on a recently acquired building site in Kerava. When fully developed the 73,000 m2 building site will provide the option to establish a 36,000 m2 warehouse.
"Kerava was our pick given the unique location in proportion to motorway accessibility. The location close to the harbor area in Helsinki and the airport in Vantaa, and not least the big FMCG-distributors all located within 20 km, has furthermore been of vital importance," says Frode Laursen Director Anders Balle, who adds: "At the same time, we have had a good relationship with Kerava Municipality ever since our first establishment in Kerava in 2007."
Today Frode Laursen has several multinational brands within FMCG on stock at the warehouse in Kerava.
"We see a great interest from existing as well as potential customers for our 3PL solutions in all Nordic countries, including Finland. As a result of this interest, in Finland we have ensured our option for further expansion with the purchase of this building site" says Anders Balle.

CEO in Frode Laursen Thorkil Andersen and mayor Kirsi Rontu.