Frode Laursen improves customer value and transparency through automated stock taking
15. August 2022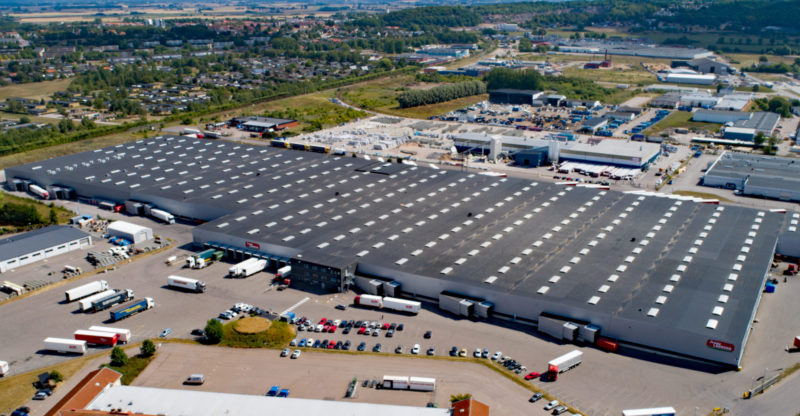 As a  Northern European logistics company Frode Laursen is providing warehousing and distribution, offering services from the factory and all the way into the stores. Frode Laursen has been operating for more than 70 years, and in that time has grown from being a local haulier to become an international transport and logistics company focussed on FMCG, building materials, recycling, and dangerous goods.
Since Frode Laursen began working with SentiSpec, a Danish AI software start-up, a year ago to install automated stock taking in their Åstorp logistics centre, Frode Laursen have found that speed and accuracy of stock audits has improved.
This enables a higher level of stock transparency, which Frode Laursen provides to their customers, who can then in turn be more confident than ever in their distribution calculations.
In addition to providing direct benefits for their customers, Frode Laursen expects to cut back on overtime for staff during yearly inventory counts. Furthermore, the solution is expected to reduce pressure on finishing in time for the new week, as inventory counts are typically done during weekends.
"This improves the service we can offer to our customers," says Peder Kjærsgaard, COO Frode Laursen A/S
Frode Laursen has more than 640.000 square metres of storage space across Northern Europe, with 170.000 sqm in Åstorp alone, and as such audit a large amount of stock every month. On a corporate scale, the sentispec solution offers a significant ongoing capability for Frode Laursen, which will improve overall operations with a positive impact on cost and productivity.
"The sentispec solution makes it easy to do pinpoint analysis of the current inventory,
should we have that need", Stefan Maagaard, CTO Warehousing Division.
The SentiSpec Access, an AI solution, works by leveraging data gathered through computer vision. By mounting video cameras on forklifts, this customer can replace manual barcode scanning with an AI based solution which outputs data on shelf and slot contents, by scanning barcodes on shelves and pallets. The SentiSpec Access allows for up to 95% cost reduction in stocktaking operations, whilst reducing labour spent searching for misplaced pallets.
"Our solution is innovative and practical in that it is easy to deploy with minimal change
to existing facilities and processes. It just works", Andreas Claudi, CEO Sentispec Aps.