Frode Laursen replaces Christmas gifts with charity donation
1. December 2022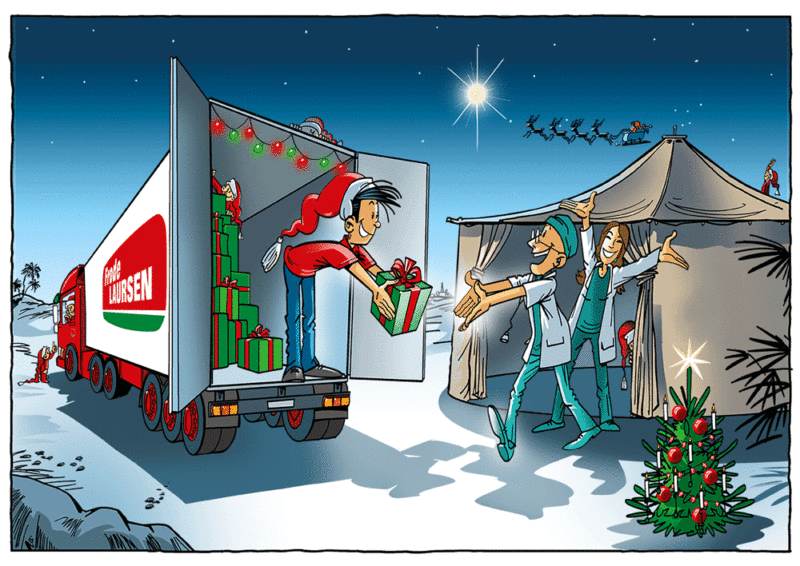 This year, instead of giving Christmas gifts to its customers, Frode Laursen has decided to donate DKK 130,000 to Médecins Sans Frontières (MSF).
"In a world still battling with the after-effects of COVID-19, the war in Ukraine and climate change, there are more than enough crises out there to deal with. Therefore, we've decided to drop the Christmas chocolates, and instead give a cash donation to Médecins Sans Frontières, which during 2022 has had to attend to several big catastrophes around the world" says Frode Laursen's CEO Thomas Corneliussen.
The DKK 130,000 donation from Frode Laursen makes a big difference for MSF and their work, says Malin Palmér, Director General at MSF in Denmark:
"We're really delighted with Frode Laursen's donation. The floods in Pakistan, the war in Ukraine and the widespread food crisis which is impacting many countries are just some of the most serious situations we're facing at the moment. Donations like the one from Frode Laursen help to ensure that we can operate in more than 70 countries and distribute medicines and medical assistance to people who are unable to access the help which can save their lives."
It's not the first time that Frode Laursen is donating to MSF. During the COVID-19 pandemic, the company also donated to the emergency and humanitarian aid organisation. This time, the donation will go towards supporting MSF's global initiatives. At the moment, MSF is focusing on:
The war in Ukraine, where MSF is running a hospital train that transfers patients away from war-torn areas.
The flooding in Pakistan, where MSF runs mobile medical clinics.
Malnutrition, which is being exacerbated by the escalating food crisis, so that more and more children in low-income countries need the help which MSF provides.