Major investments and many new customer contracts in 2015
18. May 2016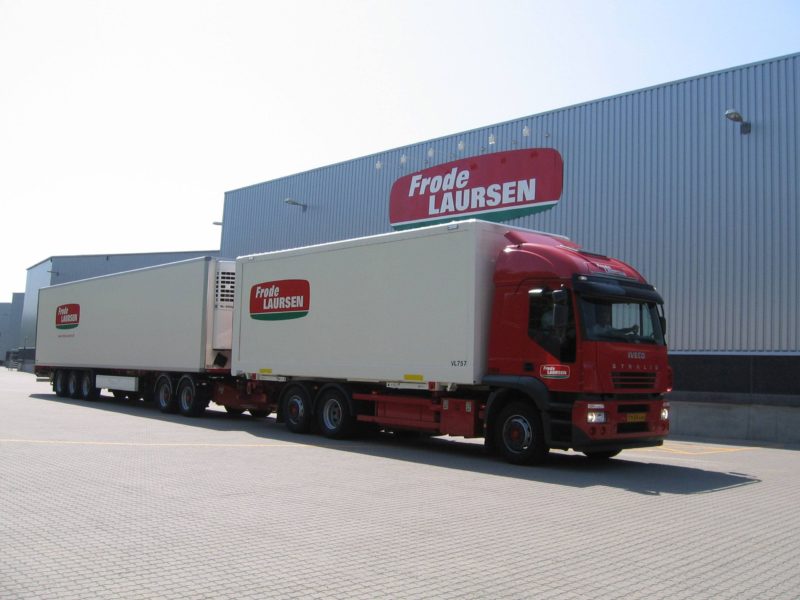 In 2015 Frode Laursen A/S delivered a pre-tax profit of DKK 20 million with a revenue of DKK 1,743 million. Equity is DKK 251 million, representing an equity ratio of 42%.
The financial results are not satisfactory, but the high number of new customers combined with improvement measures will generate a positive effect in 2016.
Our employees have once more delivered a major contribution with high quality and efficient operations. Their efforts have resulted in both the retention of existing customers and new customers starting in 2016.
In an extremely competitive market for logistics services, we are delighted that our Nordic logistics system with multi-share logistics systems in the FMCG field is being chosen by more and more suppliers and wholesalers in the Nordic region.
At the core is the multi-sharing of resources, i.e. a number of FMCG suppliers sharing the same warehouses and transport – and achieving a unique level of process efficiency and the most environmentally friendly solution.
This brings environmental benefits at the same time, as shared warehouses and fully laden trucks reduce both energy consumption and the carbon footprint. At the same time, better service is delivered to FMCG wholesalers and shops throughout the Nordic region, which can receive more frequent deliveries in an efficient way.
2015 saw major investments, as we expanded our warehouses in Sweden and Denmark by a total of 32,000 m2. We now have more than 460,000 m2 in total under one roof! New expansions in Sweden are expected to be launched in 2016. IT investments in enhanced communication with trucks and trailers were also implemented in 2015.
At the same time there were continuous investments in new, environmentally friendly trucks using, for example, biodiesel, HVO and gas as fuel. Traffic safety was enhanced with investments in, among other things, automatic emergency brakes and lane assist, which triggers an alarm if you drive on central or side road markings. All new trucks have EUR06 engines.
Expectations for 2016
Our strategy is to continue growing in the Nordic region in both warehousing and transport services.
We see clear indications of a better balance between the supply of quality services in the field of logistics and demand for the same. We see a major competitive advantage in having a high proportion of in-house trucks and drivers compared with our competitors.
Our biggest task is therefore to secure capacity, not least in terms of qualified drivers. Our internal training of all drivers, regardless of nationality, contributes to enhanced safety and high-quality transport services for our customers.
Our ongoing investments in technology and IT will contribute to give us an additional competitive advantage.
We therefore expect net sales and earnings to increase in 2016.
ABOUT THE FRODE LAURSEN GROUP
The Frode Laursen Group *) delivers transport and logistics solutions in the areas of:
FMCGs (dry, chilled and frozen goods)
Building materials
Petrol and oil distribution, as well as hazardous goods
Recycling transport services
Net sales for the whole Group in 2015 totalled DKK 2,300 million. We have more than 2,000 employees, of which 1,300 are in Denmark. Every day we use 750 of our own trucks and 450 hauliers.
*) The Frode Laursen Group comprises not only Frode Laursen A/S, but also IN-STORE A/S and the part-owned companies Skanol A/S and Agri-Norcold A/S.