Uniform standards ensure high productivity
14. September 2022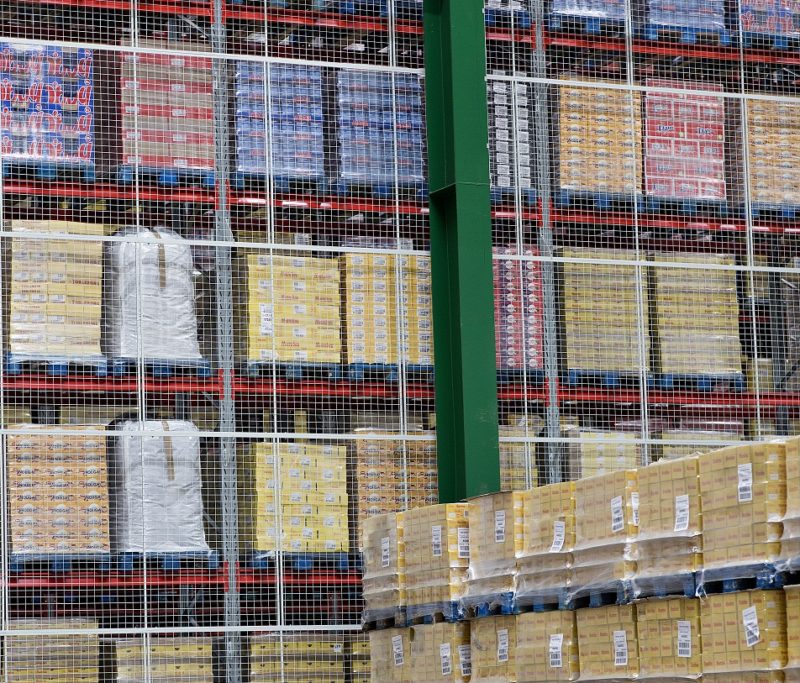 With 640,000 m2 of storage space and several hundred thousand pallets, there is more than enough to keep track of at Frode Laursen's logistics centres.
One of the most important tools for doing this is the "SSCC", which is a bar code that is placed on the pallet, thus making it possible to track it throughout the process.
– The SSCC has a unique code for every pallet, and thereby we can keep track of the pallets. In addition, we have also chosen to build our WMS (Warehouse Management System) around the SSCC standard, says Stefan Maagaard Nielsen, Development Manager,Frode Laursen.
Once they have scanned the barcode, Frode Laursen can extract a lot of information from a pallet that arrives or is about to leave the warehouse. For example EAN number, batch number and expiry date. The SSCC carries all the information that the warehouse workers need to be able to do their work quickly and efficiently.
Frode Laursen is one of the Nordic region's largest logistics providers with logistics centers in Denmark, Finland, Sweden and Germany. The company therefore have employees and business partners who have different cultures and languages.
– When you work across national borders, it is important to have standards, because it is what creates a common language. And here again the SSCC is a very important tool, says Stefan Maagaard.
Reduce CO2 footprint
The SSCC also provides an advantage when it comes to reducing Frode Laursen's CO2 footprint.
In order to reduce the CO2 emissions as much as possilbe it is important that Frode Laursen load the trucks with as many pallets as possible
– From the data from the SSCC, we can calculate how high the pallet is. And when we know which pallets we have loaded on the truck, we can calculate how big the volume is – and whether it is possible to load more pallets.