Division manager is definitely an ambition
18. August 2020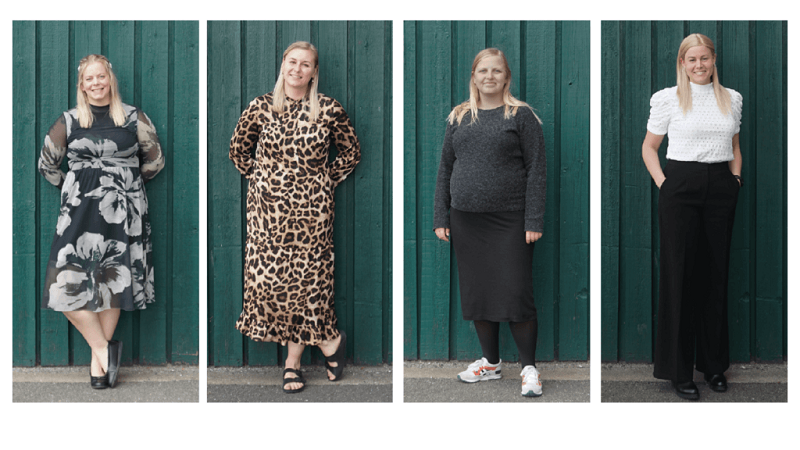 Looking at the statistics, there is no doubt that the haulage industry is one with a clear overweight of men. However, this statistic does not apply in our Nordic division, where more than half of the employees are women.
"I was quite surprised by how many women actually sat out here when I started a year ago," says Matilda Andreason, who has just been appointed team leader assistant in Nordic from 1 August.
She can therefore look forward to joining the group of female managers in Nordic comprising team leaders Carina Thye, Ditte Grøntved Jørgensen and Maja Kristensen.
"It's not because there is a particular strategy behind it. We've just had some really capable freight forwarding agents here in the department who've demonstrated that they have had the ambition and the skills required, and have been promoted accordingly. The fact that they are women has not been a factor at all," says Jens Sørensen, division manager.
Different personalities
However, it is relatively new that the women play such a key role in the division.
"When I started as a trainee four years ago, there were only two of us in the entire department. So things have changed quite a lot since then," says Carina Thye.
None of the team leaders believes there is much of a difference in the way they manage compared to their male colleagues.
"We are, of course, also different as people, even though we are all women. But if there's one thing which stands out, then it's perhaps the fact that we don't go to such lengths trying to be the very best, but tend to cooperate with each other across the division," says Ditte.
Ambitious for more
None of them have noticed any furrowed brows within the company at there being so many female managers, but as far as suppliers and business partners are concerned, a few of them have had to get used to the team leader being a woman rather than a man:
"Some of them just try their luck with us an extra time, but you soon learn to stand your ground and tell them what's what. And I just have to say that if you start the conversation with a 'Hi darling', then the negotiations will be particularly tough," says Maja with a smile.
If you ask the team leaders about their ambitions, there is no doubt that they go beyond middle management level.
"Division manager is definitely an ambition. Frode Laursen has a lot of female middle managers, but not that many in senior management. And that's something we'd definitely like to help change."