Frode Laursen sees progress in 2022, not least for the climate
30. May 2023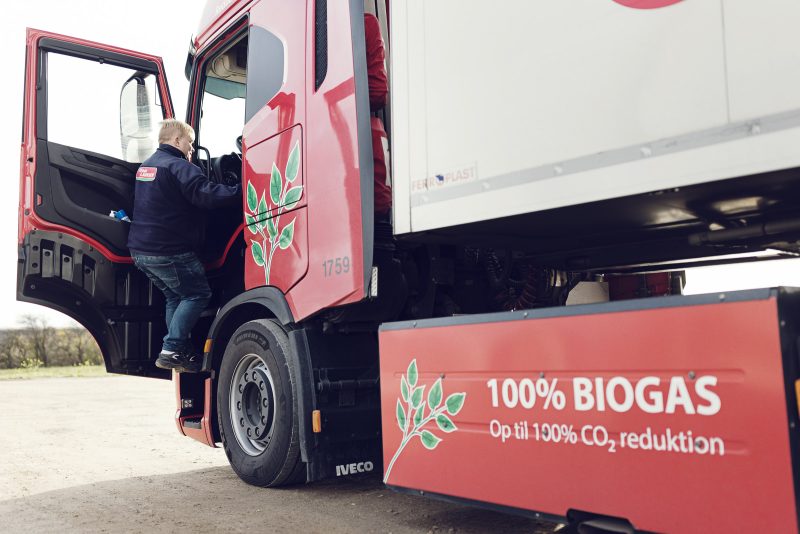 Despite capacity challenges, increased fuel costs and changed framework conditions, Frode Laursen saw stable growth in the 2022 financial year. And not only financially – the company also made progress on the green front. 
In 2022, Frode Laursen A/S posted a profit of DKK 35.7 million after tax based on revenue of DKK 2,216 million. The company's equity totals DKK 220 million, and the solvency ratio is 26.4%.
As expected, both revenue and earnings in 2022 were impacted by the implementation of the EU Mobility Package, making it harder and more expensive to perform certain types of transport tasks.
At the same time, fuel and other energy costs increased due to the war in Ukraine. Frode Laursen has not been able to compensate for the increased costs by passing them on to the market, but several production-promoting activities have meant that the company regards the profit for the year as satisfactory.
"We were prepared for a very mixed year, and thanks to our skilled and loyal employees, we managed to handle a challenging period in a satisfactory way," says Jesper Bejstrup, CFO.
CO2 emissions reduced by 18% since 2020
Shortly before publishing its financial statements, Frode Laursen published its Sustainability Report for 2022 which, as for the previous year, shows a significant reduction in the company's CO2 emissions.
Frode Laursen has a declared goal of reducing its CO2 emissions by 35% from 2020 to 2030. Between 2020 and 2022, the company has reduced its emissions by an impressive 18% – a unique achievement within the transport and logistics industry.
In 2022, the company reduced its CO2 emissions by 6%. This was due to lower energy consumption and the increased use of alternative fuels such as HVO biodiesel and biogas.
"We're proud to be keeping up the pace, and that we've managed to reduce our emissions by as much as 18% in two years. The green transition is a high priority for Frode Laursen, and in 2023 we will focus our efforts on reducing our emissions even more," says Jesper Bejstrup.
Outlook for 2023
Frode Laursen wants to continue to build its position as a strong logistics partner for warehouse logistics as well as for Danish and international goods transport within the FMCG, building materials and recycling segments in northern Europe.
Frode Laursen's management expects to grow its customer portfolio in 2023, while activity levels among existing customers are expected to be lower due, among other things, to decreasing consumer demand. At the same time, an increase in costs is expected because of inflation and, in particular, increasing wage costs in the countries where Frode Laursen operates.