Green approach paves the way for collaboration between Frode Laursen and Novozymes
14. December 2020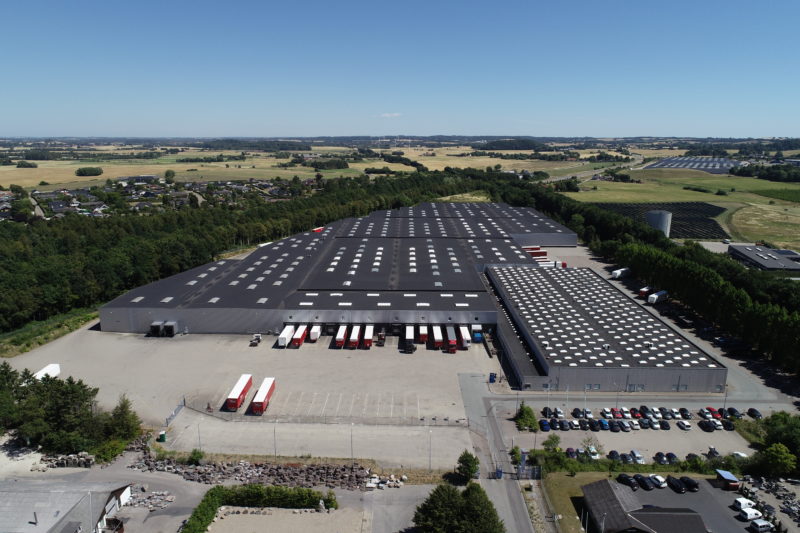 Frode Laursen and Novozymes have entered into a long-term cooperation agreement, in which Frode Laursen will handle Novozymes Danish warehouse at their logistics centre in Jyderup.
– We are really happy with this agreement, says Group director of Frode Laursen, Thomas Corneliussen and continues:
– Novozymes' enzyme production is located in Kalundborg, just 20 km from our logistics center in Jyderup, and we are pleased that with this long-term agreement we will have the opportunity to develop the collaboration.
Novozymes is the world leader in biological solutions and has a global production. At the factories in Kalundborg, Novozymes produces large amounts of enzymes to be sent to customers all over the world.
– It is important to us that our production is as efficient as possible and at the same time affects the environment as little as possible. With the agreement, we streamline our logistics operation in Denmark and at the same time save up to 350,000 km. in transport annually, for the benefit of traffic and the environment, says Morten Carlsen, Supply Chain Operations Director at Novozymes.
Green update of warehouse buildings
The green solutions are given high priority in the agreement between Novozymes and Frode Laursen. Thus, Frode Laursen has started at green update of its warehouse buildings.
– Both Novozymes and Frode Laursen wish to raise the bar when it comes to the green transition. We have already begun major work in Jyderup and will in the coming months implement the latest technology in our warehouse, says Thomas Corneliussen and adds:
– We are pleased to be able to offer Novozymes a solution that lives up to both theirs and our own ambitions regarding sustainability.