Frode Laursen and Eskilstuna Airport in Solar panel test
14. October 2021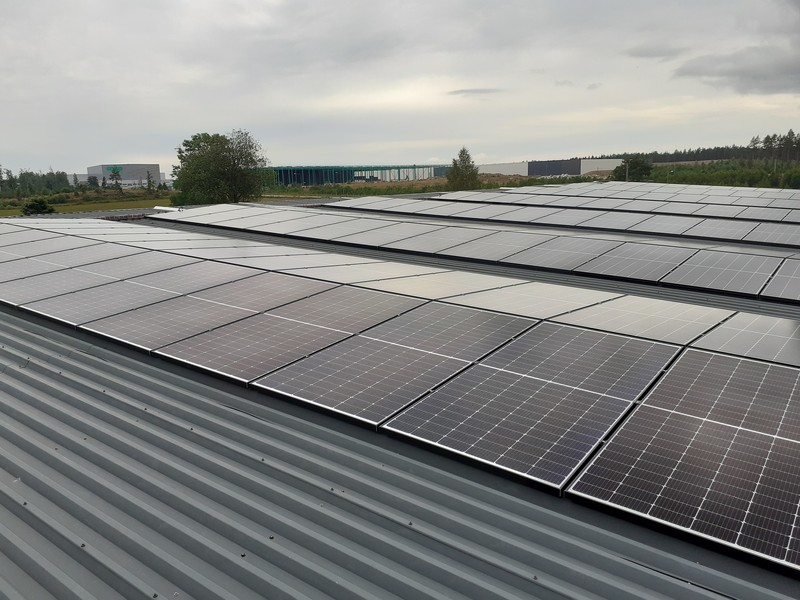 Frode Laursen's new sustainable logistics centre in Eskilstuna, Sweden is close to the local airport, which presents challenges in relation to Frode Laursen's ambition to establish green energy.
– We would like to establish solar cells on the roof of our logistics centre, but because we are close to Eskilstuna Airport, it is not entirely straightforward, says Frode Laursen's building manager Jakob Gundal Nikolajsen.
Local studies are needed to get the permit, and therefore Frode Laursen and Eskilstuna Airport have now started a solar cell experiment.
– It is important to ensure that the solar cells do not cause electromagnetic interference that affects the radio and navigation equipment at the airport, says Johan Kalfas, head of Eskilstuna Airport.
The result is expected at the end of October.
– Of course, we hope for a positive result, so not only we, but also other owners and tenants in Eskilstuna Logistik Park can be guaranteed green power, says Jakob Gundal Nikolajsen, who hopes to establish 32,000 m2 of solar cells on the logistics center's roof.