Eskiltuna Logistics Centre ready for goods
5. April 2022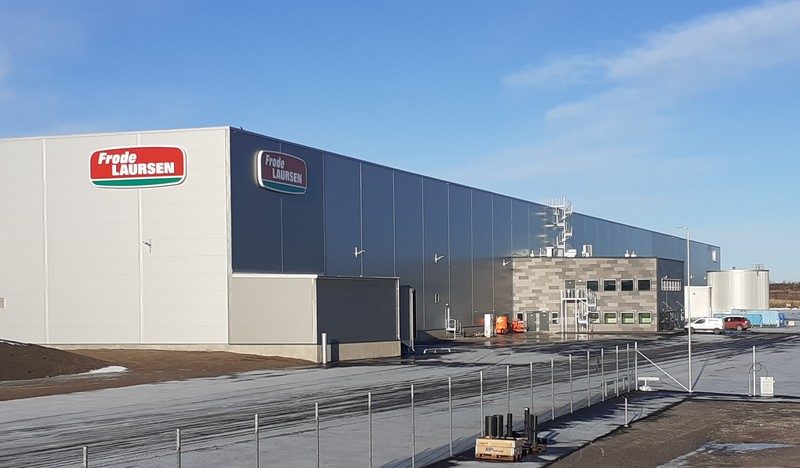 Frode Laursen's logistics centre in Eskilstuna, Sweden, is the first of our logistics centres to be built in line with our Green Warehouse Vision.
It is during construction rather than its ongoing operation that a building makes its carbon footprint. So, in addition to projects involving LED lighting, heat pumps and solar panels and other green power measures, our latest logistics centre in Eskilstuna has been built to brand new standards with several initiatives to support the green transition.
We have replaced concrete with steel panels with carbon-neutral insulation on the outer walls.
The building features a NOXOUT roof, which minimises air pollution by breaking down the so-called NOx particles that are emitted from cars and trucks. The sun's UV radiation then converts the NOx particles into nitrate, which is washed out when it rains.
The roof is white rather than the usual black. Consequently, the roof does not heat up as much when the sun shines, reducing the warehouse's total energy consumption during the sunny, hot summer months.
The building is insulated with carbon-neutral insulation.
Moreover, the insulation is twice as effective as standard insulation.
All beams and panels are made of recycled steel.
A truck wash has been established.
Rainwater is reused for toilets and cleaning.
Watch the building process below