From packer to shipper
4. August 2021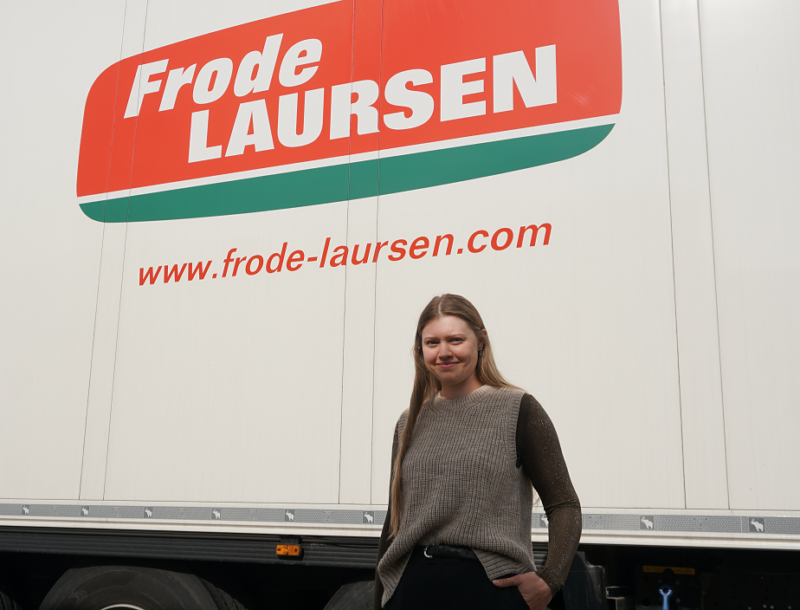 On 1 April, Anna Lykke Toft (24) started as a trainee in the shipping department. However, it was not her first day at Frode Laursen – in fact, she started working in Frode Laursen in the packing department in Hørning way back in 2015.
"Back then it was just a part-time job after school, but when I was finished with my hf (Higher Preparatory Examination), I didn't really know what I wanted to do, so I spent a year in Hørning," says Anna.
After a year in the packing department, she was offered a place at Frode Laursen's head office in the co-pack department.
"I thought it sounded exciting, so I said yes," she says.
In co-pack, Anna acted as the link between the warehouses and the customers. She really enjoyed the job and the department, but after a year and a half she realised that she needed a fresh challenge.
"I never found out what I wanted to do after hf, so I started to think about which path I could pursue out here in Frode Laursen."
Anna therefore contacted HR to hear about the possibility of becoming a trainee at Frode Laursen.
"I wasn't completely sure whether it was right up my street, but when I heard about the shipping course, I thought it sounded really good," says Anna, adding:
"It was particularly the international aspect which I thought sounded interesting."
Even though only a couple of months have passed since she started as a shipping trainee, Anna is in no doubt that she made the right decision.
"I think it's exciting to learn something new, and I feel at home in the department," she says.
And perhaps Anna's journey won't stop with the trainee course – because even if there isn't a five-year plan in place, Anna is open to future opportunities.
"Right now I'm doing this course, and then we'll have to see. But it's a good course to build on, and as I mentioned, I enjoy learning new things, so who knows …"