Green results despite challenging year
24. May 2022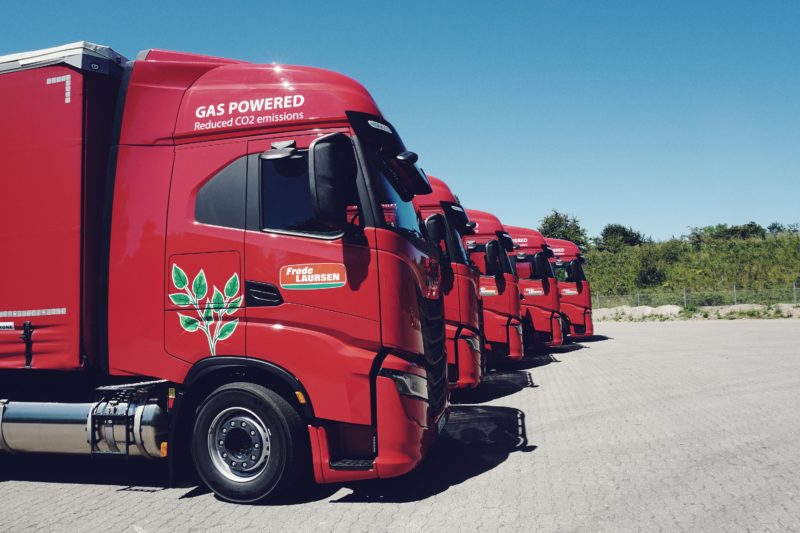 Changed framework conditions and capacity shortages impacted Frode Laursen's financial performance in 2021, which, in spite of increasing revenue, could not match 2020's profits. On the other hand, Frode Laursen managed to reduce its CO2 emissions by 9%. The company is thus well on the way to realising its green ambitions to reduce its CO2 emissions by 35% from 2020 to 2030.
In 2021, Frode Laursen A/S posted a profit of Euro 4.2 million after tax based on revenue of Euro 270.6 million. The company's equity totals Euro 26.9 million, which corresponds to a solvency ratio of 27.7%.
As expected, both revenue and earnings in 2021 were influenced by the COVID-19 pandemic and significant changes in the industry's framework conditions, which made it harder and more expensive to carry out certain types of transport tasks. A lack of capacity and significantly increased expenses meant that Frode Laursen posted a profit that was Euro 1.1 million lower in 2021 than for the previous year.
"Our employees have handled an extremely volatile period incredibly well. They have demonstrated a high degree of flexibility, and been willing to do what was required in the circumstances to ensure that we could deliver to our customers," says Dennis Rytter, CFO, adding:
"Unfortunately, however, we have not managed to pass on the higher costs to market to the necessary degree, and the overall result is therefore unsatisfactory."
9% lower CO2 emissions in 2021
Shortly before publishing the financial statements, Frode Laursen submitted its CSR report for 2021, which shows a significant decrease in the company's CO2emissions.
In 2021, Frode Laursen switched to using only green electricity at all its locations, resulting in a 48% decrease in CO2 emissions at its logistics centres, while CO2 emissions from transport operations fell by 8%. The decline in CO2 emissions from transport is largely due to a threefold increase in its consumption of alternative fuels, such as HVO biodiesel and biogas. In 2021, approx. 16% of Frode Laursen's haulage operations ran on alternative green fuels.
All in all, this meant that Frode Laursen reduced its CO2 emissions by 9%, which is a big step towards the company's goal of reducing CO2 emissions by 35% between 2020 and 2030.
"We are very proud that during the first year we have succeeded in making such inroads into our CO2 emissions, and we will go to great lengths to ensure that this positive development will continue in spite of increasing expenses and challenging framework conditions for the green conversion of the haulage sector," says Dennis Rytter.
Outlook for 2022
Frode Laursen will continue to focus on being a strong logistics partner for warehouse logistics as well as for Danish and international goods transport within the segments FMCGs, building materials and recycling in northern Europe.
As in 2021, 2022 has been marked by further changes in the framework conditions for the transport industry, which will have a significant impact on both the company and the market. At the same time, the unrest in Ukraine is also contributing to the widespread uncertainty.