Satisfactory financial results and green goals
18. May 2021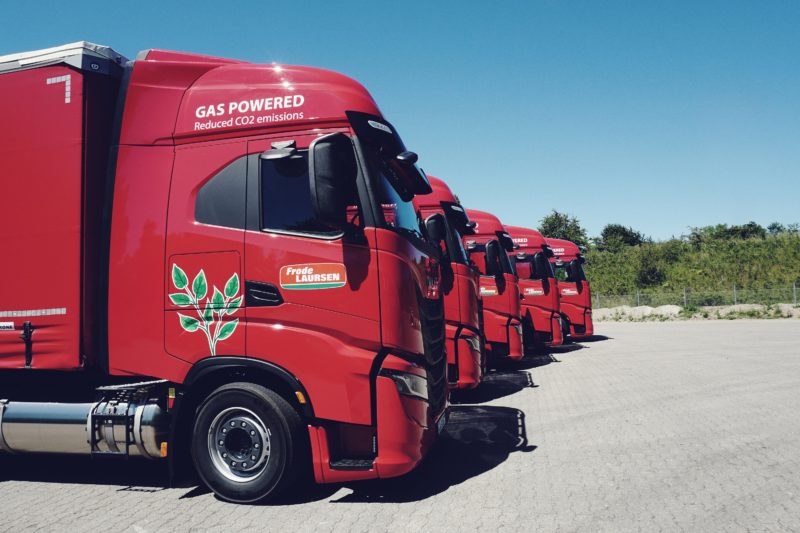 In 2020, Frode Laursen A/S posted satisfactory financial results while defining specific targets to reduce CO2 emissions in the Frode Laursen group.
In 2020, Frode Laursen A/S posted a pre-tax profit of DKK 51 million based on revenue of DKK 1,933 million. The company's equity totals DKK 201 million, which corresponds to a solvency ratio of 30.9%.
The management expected both revenue and earnings in 2020 would have been impacted by the uncertainty resulting from the COVID-19 pandemic, which made it harder and more expensive to perform warehouse logistics and transport assignments. However, the company managed to end the year with a pre-tax profit that has increased from DKK 28 million in 2019 to DKK 51 million in 2020.  This is due in particular to efficient and streamlined processes, modern and digital systems as well as a fantastic effort on the part of all the company's employees.
"It's impressive how all our employees have handled this extraordinary situation," says CFO Dennis Rytter.
35% less CO2 emissions in 2030
The green agenda played an even bigger role in the Frode Laursen group in 2020, with specific targets being set for how the group will reduce its CO2 emissions even more. In 2030, the Frode Laursen group's total CO2 emissions will thus have been reduced by 35%.
An increased use of alternative fuels, technological investments, focus on driving style and a clear vison for sustainable construction of warehouses are some of the initiatives to achieve this target.
"We have now set a target for our environmental impact despite the continuing uncertainty surrounding the framework conditions, and we expect to continue implementing environmentally friendly technologies to reach this target," says Dennis Rytter.
Outlook for 2021
On 1 April 2021, Thomas Mølschow Corneliussen took over the role as CEO from Thorkil Andersen, who continues as the new Chairman of the Board of Directors of Frode Laursen.
The company is continuing to focus on being a strong logistics partner within warehouse logistics as well as Danish and international goods transport within the segments FMCGs, building materials and recycling in the Nordics and Europe.
The management expects 2021 to still be characterised by some uncertainty regarding the development in revenue and earnings.  This is due to the COVID-19 pandemic, and also because of the significant changes being made to the framework conditions for the transport sector.